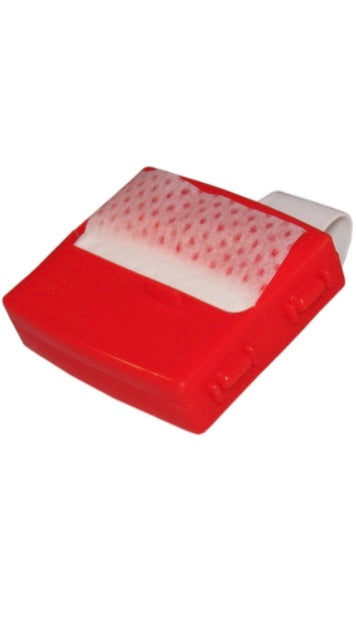 Fuji Perfect Paper Hand Dispenser
End papers are ESSENTIAL for consistent and firm roller sets on human hair and synthetic hair alike.
Works well with all hair textures, types and length as well as all rollers and rods.
The strength of the Fuji Perfect Paper sheets surpass all others. With a strong grip and flow through penetration, Fuji Perm End Papers are perforated resulting in total saturation.
Each paper is pre-folded which saves you time and money. No more waste and hassle of picking up each paper individually. These perm papers can be easily dispensed from any Fuji Hands Free Dispenser. Perfect Paper perm end papers are made in Japan.
Refill packs can be purchased in packs of 4 or 12 (AVAILABLE HERE!)
Each sheet is 2.5" x 4", includes 900 sheets.